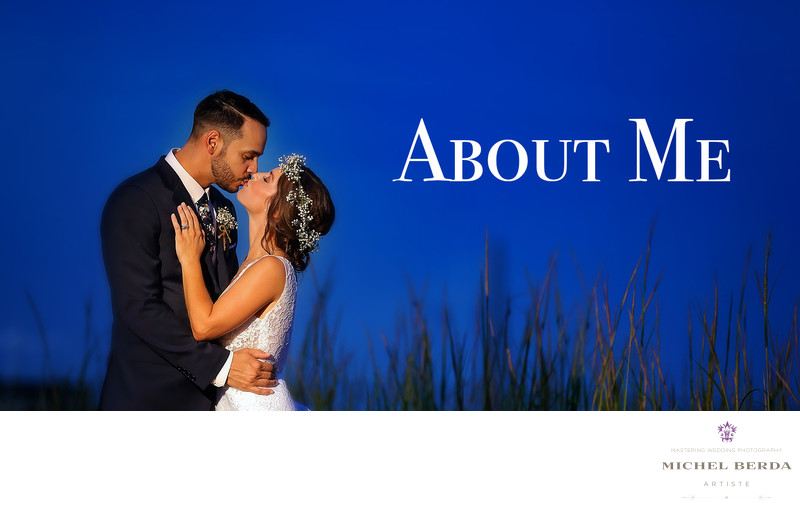 "Personal, outgoing, and honest. He runs a tight ship and you should not expect less from a professional". "What was most impressive was that his attention to detail carried through". "His customer service and positive energy were evident the entire time he was with us". "He is very energetic and eccentric, which translates to beautiful work". If I had one word to describe Michel, it would be PASSIONATE". "I love his type A personality".
Some of the beautiful words from our wonderful wedding clients. Thank you.
From Me Michel Berda
As a wedding photographer in Charleston, SC, I'm thrilled to capture unique and beautiful moments for my clients. While every wedding has the same goal of unity, my artistic approach sets me apart from other photographers. My mission and vision are consistent: to capture the essence of each wedding through artistry, quality over quantity, romance, and love. By connecting with my clients and the camera, I strive to create unforgettable memories they will cherish forever.
People ask me all the time, what I do for a living? I respond I own King Street Photo Weddings. I am so blessed and honored to be an image-maker. I capture joyful, emotional, people at weddings for all of my fantastic wedding clients. Of equal joy, I am a very proud father, being very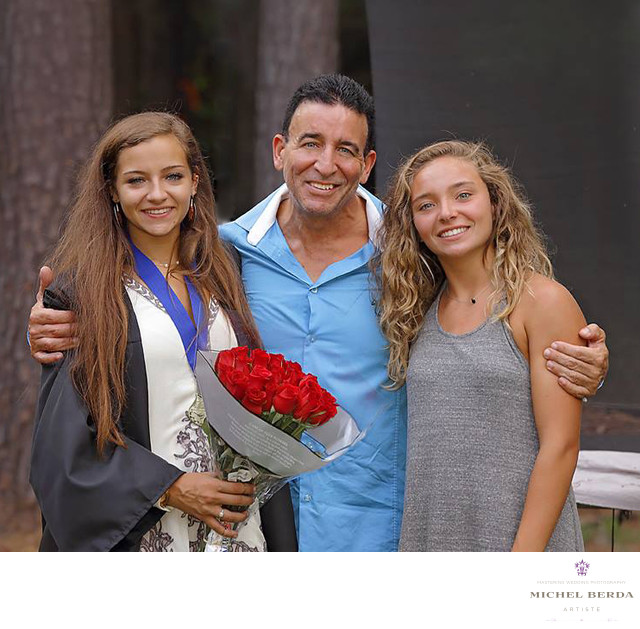 grateful for having two amazing daughters, Chloe & Courtney.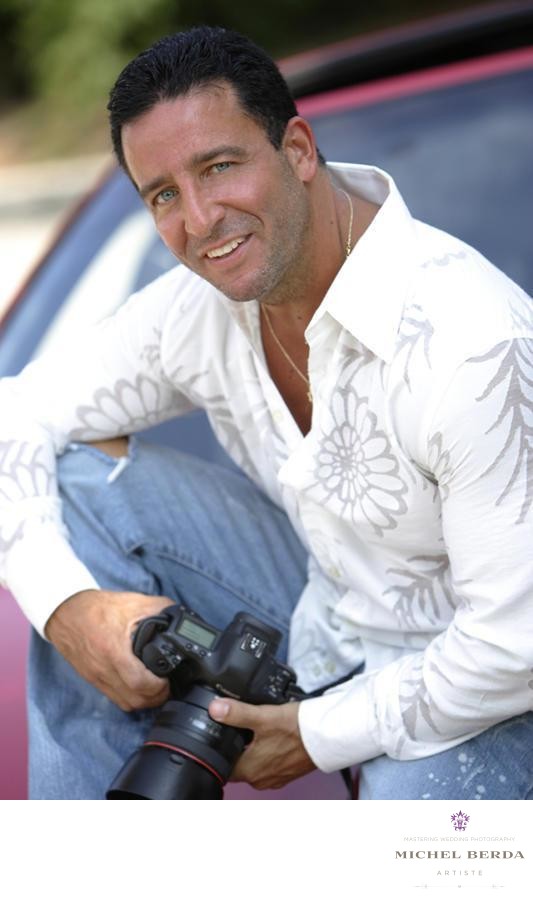 "The only source of knowledge is experience" Albert Einstein"

I developed a passion for photography when I was 16 while working at a photographic retail store in Maui, Hawaii. During my time there, I learned about photography equipment, developing black and white photos in the darkroom, processing C41 color negatives, client relations, and sales. I further honed my image capture skills in Los Angeles, California, by learning about the studio and ambient lighting and incorporating strobes for location photography to create special effects. I had the privilege of working as an apprentice with some of the best fashion and celebrity photographers, which helped me improve my craft. Additionally, I continue to learn by attending workshops and trade shows and drawing from the knowledge of past and current mentors. I have been a photographer for over 38 years, based in Charleston, South Carolina, since 1985. My interest in wedding photography started with a small boutique on King Street called King Street Photo. In 1994, I started specializing in wedding photography and developed my unique style of incorporating Charleston's historic scenery with a fashion-forward approach. This style became popular after I received a call from Tally Attaway, a top wedding coordinator planner in Charleston, who wanted me to photograph one of her client's weddings. The client was looking for a photographer that could capture the beauty of Charleston while incorporating its fashion style, and I was able to deliver just that. After that wedding, I became Charleston's most in-demand wedding photographer, capturing over 125 weddings in a year. Since then, I have made it a point to take clients out of the typical studio and into the beautiful outdoors of Charleston's historical settings. I have been in the wedding photography business for 29 years and have captured over 525 weddings. I am grateful to all my clients for entrusting me with the privilege of capturing their special day. I have also been fortunate to collaborate with many talented wedding vendors from the Lowcountry area in Charleston, South Carolina, which has contributed to my success.

About Me Published & Awards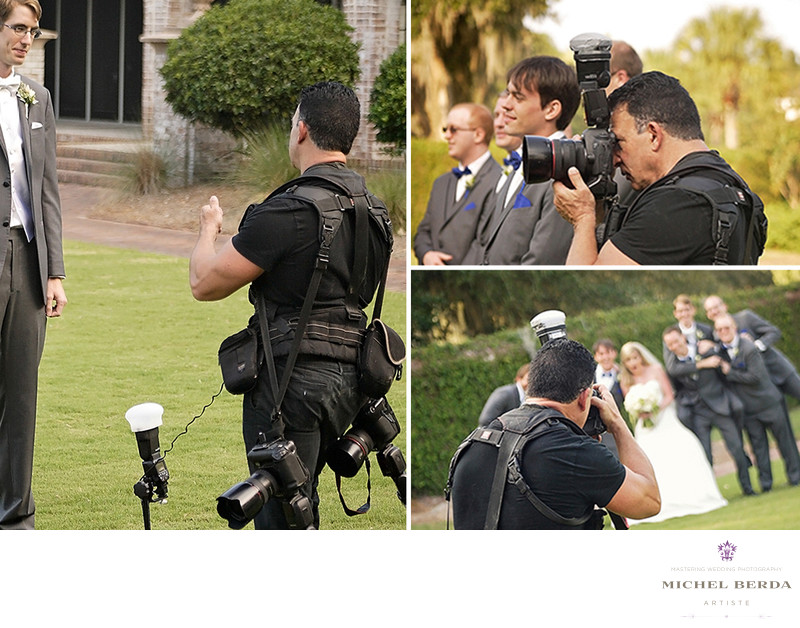 I am honored to have been recognized by my fellow artists and peers for my inspiring work as a wedding photographer. They have nominated me as one of the best in the world, and I am grateful for their support. My images have been published in various magazines, including The Knot, Real Wedding, Destination Weddings & Honeymoon, Studio Design, Wedding & Honeymoons, Grace Ormonde, Wedding Unveiled, Carolina Bride, Hilton Head Monthly, and Charleston Wedding Magazine I am humbled and grateful to have received several prestigious awards, including Giggster's Top 10 City's Best Wedding Photographers in Charleston, SC, Wedding Rule 2022 Editor's Choice Awards Winner Top 10 Wedding Photographers In Charleston, SC, The Knot Best of Wedding Hall Of Fame, and The Knot Best Of Weddings 2022, 2021, 2020 2015-2018. I have also received the 2011-2015 USCA "Best of Local Business" Award and earned over 360 positive client reviews on various platforms, including Google, The Knot, Angie's List, and Wedding Photo Love. I am proud to have received the top-rated Wedding Wire Couple's Choice Award for my 133 wedding clients' reviews and the Black Badge Award for my impeccable service in wedding photography. As one of the busiest destination wedding photographers in the USA and abroad, I am grateful to be based in Charleston, SC, the 2nd largest destination wedding on the East Coast.

Thank you for taking the time to read my bio. It would be an honor and privilege to capture your magical day as a historian and storyteller. To learn more about my services, please visit my investment page. If you want to see my clients' testimonials and get to know me better, check out the YouTube video below. Enjoy!